Food services for schools by Dussmann 
The right nutrition for schoolchildren and students
A balanced diet contributes to faster absorption of new information and facilitates learning. A healthy body is the first step toward a healthy mind. That's why Dussmann Food Services is the right partner for your school or higher education institution. We can supply you with the right nutrition for students and instructors, helping boost your success!
Added value through services
Broad range of daily food service options
Locally sourced food
High quality, rich in nutrients
dining concept CoolCooking35 years of experience in catering and food service
Designed with a modular structure, Dussmann concept of school catering adapts to the individual requirements of every age group.
We support school events and provide practical information for classroom instruction. We are happy to work with teachers and parents on nutrition education and to accommodate individual requests.
We serve foods that kids and young adults enjoy eating and focus on careful preparation and top-quality ingredients. We use mainly seasonal products sourced from local suppliers in the process. Our range of food options is aligned to the tastes of young guests, and our service is creative. This makes your dining hall a popular meeting point, but that's not all. You can also rest assured that you are boosting the health, well-being, and concentration of your students.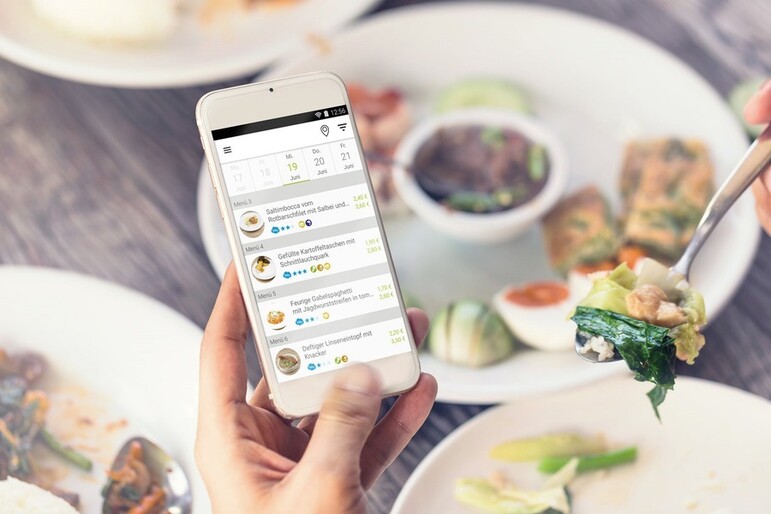 ALL OPTIONS IN A HANDA portal for children's and school meals
In our online school catering portal, you can consult the menu of the day, download the forms for registration for the catering service and find all the information you need. In any case, contact us or... ask to Erny!
Contact directly near you
Use our location search feature to find the right point of contact near you and contact the appropriate branch location – by e-mail, phone or simply by using our contact form.
Dussmann Food Services
So much more than school meals
Dussmann is known for its versatile services in school catering. We also cater to a wide range of other facilities - from coffee bar to full catering, from daycare centers to retirement homes. Together with our clients, we turn services into tailor-made solutions.
Organic Certification
Dussmann holds the ICEA Reg. CE 834/2017 e 889/2008 certification which ensures the use of organic food in the supplying of catering services.