Facility services for hotels by Dussmann
Cleanliness and hygiene for your hotels
Dussmann Hotel division provides integrated services to the hotel industry. We are very aware that immaculately cleaned rooms and common areas are a key factor in ensuring that the hotel makes a good impression on guests during their stay at your hotel. Our professional services make a significant contribution to guest satisfaction, to cost savings and transparent monitoring.
We have rethought the hotel model, opening the doors of the future to new generation services and a way of interpreting hospitality as a strategic foundation and the first model of competitiveness of the entire tourism sector.
Our services for hotel industry: an overview
Room cleaning during stays and following departure
Communication with reception
Checking and replenishing minibars
Checking and replenishing toilet paper and other hygiene supplies
Checking the function of devices and equipment in rooms
Checking for damage/wear and tear to wallpaper, ceilings, furniture
Cleaning of public areas, conference rooms, leisure facilities and hallways
Cleaning kitchen facilities including dishwashing
Cleaning of dining and restaurant facilities
Lobby cleaning
Office cleaning
Cleaning of stairs, elevators, exits
Exterior cleaning
Cleaning of conference halls, meeting rooms
Housekeeping manager
Floor manager
Chambermaid
Public areas staff
Stewarding staff
Laundry staff
Receptionist
Minibarista
Waiter/Waitress
Bellboy
Sorting and labeling hotel laundry
Laundry service
Ironing and pressing clothes
Expedition
Transport of laundry to and from the client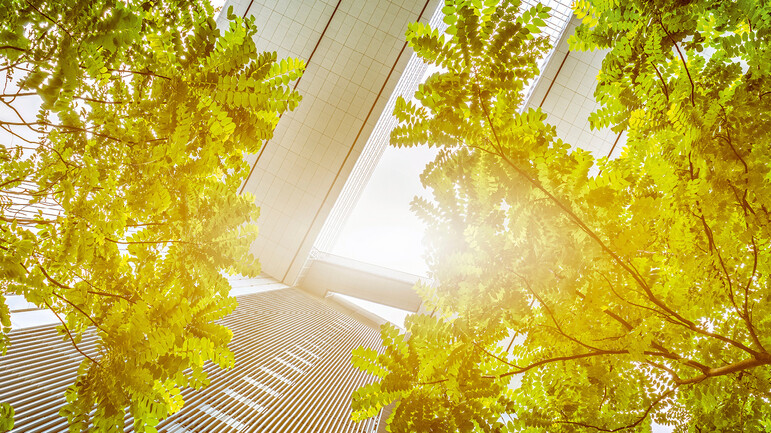 Sustainable building cleaning
We also use prepared mop heads and our simple but effective four-color system. This greatly facilitates interior cleaning. In addition, we use our own cleaning products, which underscore our quality standards, along with cleaning equipment that we adjust to the individual needs of the floors.
Our actions are environmentally conscious and sustainable. That's why we use cleaning products and equipment that are gentle on surfaces and the environment, but that's not all; our products are also 99 % biodegradable.
Contact directly near you
Use our location search feature to find the right point of contact near you and contact the appropriate branch location – by e-mail, phone or simply by using our contact form.
Cleaning services by Dussmann
Services for clean facilities, top to bottom and inside and out 
Dussmann is known for its wide range of cleaning services. If you need additional cleaning services beyond interior cleaning, feel free to check out what we offer: