Garden and exterior facilities care
We take care of every inch of your space
As part of our holistic facility management services, we are happy to work on your properties' exterior areas as well. The goal here is to make a good first impression, but that's not all. There are also issues of safety and sustainability to consider.
Whether what you need is care for your garden and exterior facilities or winter services, we provide fully integrated services that take care of every inch of your space.
Our services in the area of garden and exterior facility care: an overview
Care for your interior plants
Care and maintenance of green roofs
Garden care, both lawns and beds
Tree, shrub, and hedge care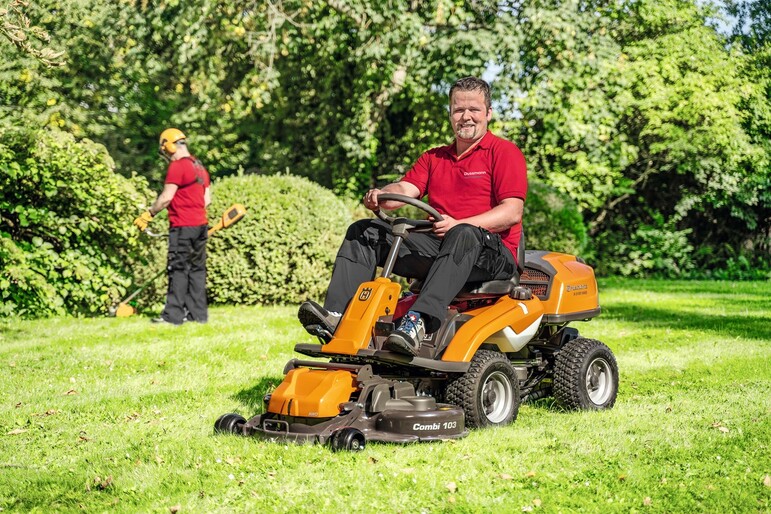 Dependable. Effective. Individual. In both garden and exterior facility care and winter services
We want your business to operate with as few disruptions as possible. That's why when we plan our work, we also consider workflows at your properties. In this way, our individual care plans ensure effective assignment of all employees and low disruption for your business.
We also use a versatile range of machines and tools. From leaf blowers to multipurpose vehicles for winter services and robotic mowing solutions, we use exactly the right tools for the job. And that in turn helps us not only achieve high service quality tailored individually to your needs, but also stay cost-effective.
But that's not all! We focus on sustainability in our work and are also increasingly shifting to cordless equipment and tools. That means you won't be disturbed by unnecessarily loud engine noise.
Contact directly near you
Use our location search feature to find the right point of contact near you and contact the appropriate branch location – by e-mail, phone or simply by using our contact form.
Dussmann Facility Management
A full range of building services – individual and tailored to fit your needs
With Dussmann, you're always in good hands – when it comes to caring for your garden and exterior facilities and beyond. We offer a wealth of different facility management services, which we work with our customers to craft into customized personal solutions – from building cleaning to setting up a charging infrastructure for electric vehicle fleets.