Facility services for food industry by Dussmann
Effective and safe services for food industry
We put our experience in the field of cleaning and deter-disinfection, sanitization and civil and plant maintenance, also at the service of food processing, dairy, agri-food, bakery and pastry, catering and gastronomy, oenology and beverages industries.
We offer a timely and effective service, in line with the requirements of hygienic safety of the plants and speed of execution to avoid unproductive downtime. We are ISO 22000 certified for food safety and our business partners.
How we work with food industry
We develop specific sanitation plans by processing area and type of equipment
Thanks to our forty years of experience in the field of collective catering, we know perfectly where to act and which products to use
We propose plans of management of the virtuous sanifications that positively impact on the management of the activities and the economic plan
We use degreasing and disinfectants products to eliminate bacterial load and to counteract the formation of mold and microbial colonies
We carry out targeted interventions to maintain high quality standards
Analysis of the surfaces to be treated
Customized solutions for area and type of treatment
Performance optimization
Reduced use of water and detergents, in full respect of food safety
We have experience in the activities of capillary sanitization, using few products and safe
We can intervene on plants quickly and effectively
We solve persistent dirt conditions and we operate on worktops, coverings and floors made of different materials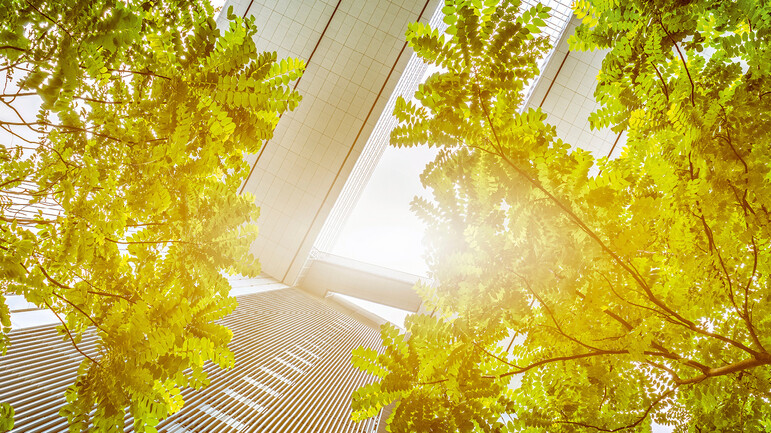 Sustainable building cleaning
We also use prepared mop heads and our simple but effective four-color system. This greatly facilitates interior cleaning. In addition, we use our own cleaning products, which underscore our quality standards, along with cleaning equipment that we adjust to the individual needs of the floors.
Our actions are environmentally conscious and sustainable. That's why we use cleaning products and equipment that are gentle on surfaces and the environment, but that's not all; our products are also 99 % biodegradable.
Contact directly near you
Use our location search feature to find the right point of contact near you and contact the appropriate branch location – by e-mail, phone or simply by using our contact form.
Cleaning services by Dussmann
Services for clean facilities, top to bottom and inside and out 
Dussmann is known for its wide range of cleaning services. If you need additional cleaning services beyond interior cleaning, feel free to check out what we offer: